I made this banner for my goddaughter's shower and I love it! I used a onesie template I found on the web and printed out her name in a big font size. It's all made out of felt and hand-sewn.
I hung it like a clothes line for the shower which turned out looking so nice, the banner will be decorating her room as well!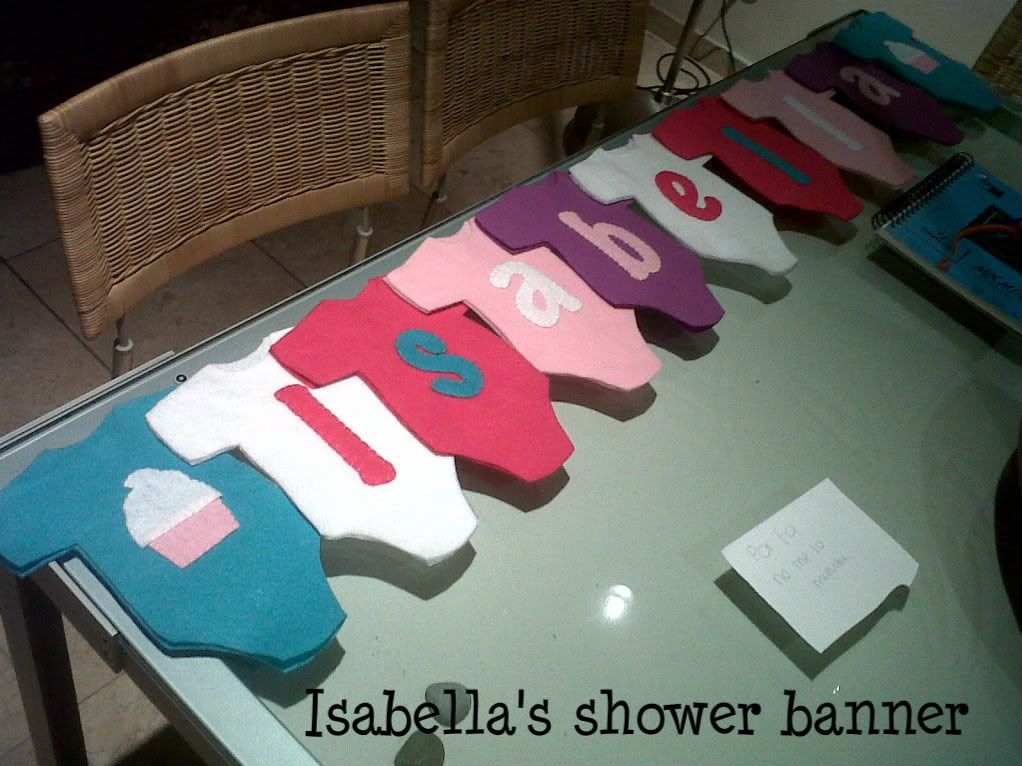 This picture shows how the banner was made, but it's not the final banner. I have to look for the picture that shows the finished product so I can share it. I've been also playing with the idea of making one banner like this for Christmas! Imagine Christmas trees, bells, presents, etc., instead of the onesies with a "Merry Christmas!" label. I think it would look amazing!